Welcome!
We are a Christian community and would love to have you join our family. To learn more about what we believe you can visit our About Us page. Please join us for Bible study, worship, and prayer.
---
Ministry Does Not Stop:
Here is how you can join us in worship during these trying times we are living. Ministry does not stop, and God's love and mercy is still available to everyone.
---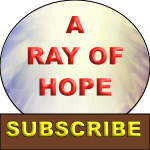 Watch our weekly sermon on YouTube.
---
Prayer Life Line:

(To join us call 760-548-9514 or text CALL ME to 760-548-9514)
Sundays
11:15 AM 
5:00 PM 
7:00 PM (In Spanish)
Tuesdays
7:10 AM 
11:15 AM 
3:50 PM
8:15 PM
Thursdays
7:10 AM 
11:15 AM 
3:50 PM 
7:00 PM (in Spanish)
8:15 PM
---
Zoom Interactive Bible Study:
Mondays at 7:00 PM:
The Parables of Jesus
Wednesdays at 7:00 PM:
The Acts of the Holy Spirit
Fridays at 7:00 PM:
Review of the Sabbath School Lesson
Sabbath at 2:00 PM:
The Acts of the Holy Spirit (In Spanish)
3:00 PM:
The Kids Hour
---
Pastor William Rodriguez, District Pastor
Canton, Carrollton, Massillon & Wooster Seventh-day Adventist Churches